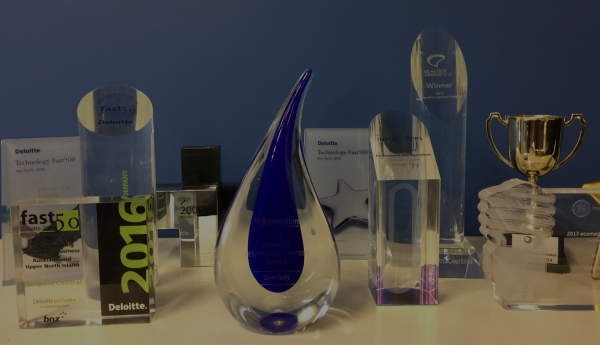 Outpost Central
Award winning company. Award winning products.
Direct Support
Get direct support from the same people who design your products. With offices in Australia the United States and New Zealand, we are well placed to provide fast online support regardless of your time zone.
Tried and True
We've been in business since 2002 and delivered tens of thousands of cellular, cloud connected devices. When you install hardware in remote places you want it to just work.
Award Winning
Winners of the US Irrigation Association new product contest, General Electric Ecomagination challenge.  UABS Entrepreneurs' Challenge, Deloitte Fast50 and Fast500 Asia Pacific (three times!) for fast growing revenue.
Wildeye partner Scott Brain (from Carnarvon-based agronomy services provider Field Capacity) has been working with Water Corporation Western Australia on soil moisture monitoring at the Rhodes grass pasture project. The project is using treated wastewater to grow Rhodes Grass, which is turned into hay and sold to local farmers. The funds raised through the sale of the hay are used to help fund community projects undertaken by not-for-profit groups and schools, including Broome Senior High School, which received $7,500 for an interschool science, technology, engineering and mathematics event; and Centacare Kimberley, which received $7,700 for 'Cooking up Good Tucker', a project aimed at teaching traditional Aboriginal food preparation.

The quality of drinking water supplied to miners in the Pilbara region of Western Australia is being watched over by Outpost products. Rio Tinto use Outpost technology to monitor and alert for residual chlorine levels in water treatment plants throughout the Pilbara region.

Grain growers in WA's wheatbelt region are benefiting from Department of Agriculture and Food Western Australia's (DAFWA) network of online monitoring stations powered by Wildeye technology. These stations read a suite of weather sensors and sub-surface soil moisture probes to provide real-time info to Western Australia's $2-$3 billion grain industry. The data is used to inform strategic planning decisions around planting programs and input investments, and operational decisions based on real-time spraying (delta-T) and harvest (Fire Danger Index) information.

Outpost's UK partner RS Hydro is working with consortium Kier BAM and well-services contractor Stuart Group to monitor meters, environmental and geotechnical sensors throughout the $18 billion pound Hinkely Point C nuclear power station development in Somerset, England.

Our galileo temperature monitoring product now monitors vaccine storage at ASX-listed Healthscope clinics throughout Australia, helping to reduce vaccine wastage and bringing cold-chain management into the 21st century.

Wine producers in the world-famous Barossa region of South Australia benefit from Outpost technology (and on occasion we like the benefit from their wines!). Barossa Infrastructure supply irrigation water to grape growers in the Barossa region, and use Outpost products to record data from meters and pressure sensors throughout the network.

Rio Tinto relies on Outpost technology to monitor and manage diesel supply in the Pilbara where our products are used to provide their operators with detailed information and alerts regarding bulk diesel storage levels.

To further secure Perth's water supply, Water Corporation announced in 2017 that they are providing another 200 of Perth's largest water consumers with Outpost monitoring technology to help them manage their water use and ultimately reduce overall potable water demand.

Christ Church Grammar School recently deployed Wildeye sensors into their brand new St John's Wood sports fields to monitor weather and soil moisture. The soil moisture monitoring system is entirely buried within the playing fields with no visible sign of the system at all - amazing!

Water Corporation use Outpost technology to engage with some of their most important customers, including more than 200 of Perth's biggest water users.
Australia
Perth
61 Carrington St
Nedlands WA 6009
02 8006 2010 
sales@outpostcentral.com
New Zealand
Auckland
16 York Street
Parnell , Auckland
09 579 8404
sales@outpostcentral.com
United States
California
373 E Warner Avenue Suite 103
(559) 290-7915
sales@outpostcentral.com